Special "Alias" entry on the Route 53 DNS service allows AWS users to set their root domain to return the "A" record associated with the Elastic Load Balancer (ELB).
Navigate to the Route53 panel, pick the root domain you want to use with the load balancer, pick the "A" record type and tick "yes" for alias. Under the alias target drop-down list, find and pick your ELB: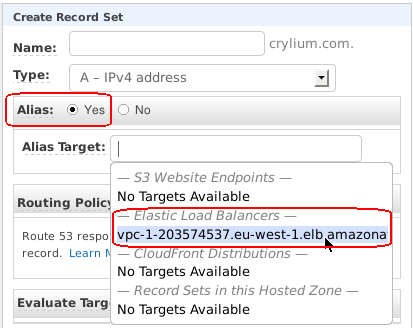 Save the configuration.